Fresh videos start with a great teleprompter.
Designed for busy video production superstars on tight deadlines. The fast assembly insures a headache-free experience from the moment you open the box. For maximum convenience, it includes a built-in camera mount for easy recording through the glass. The optical grade glass will allow you to produce professional quality videos in no-time!
Instant assembly and disassembly

14″ x 14″ Optical Grade Beamsplitter Mirror

Compatible with 10″ to 24″ tablets, laptops, & monitors

Free teleprompter software included

Adjustable height up to 8 ft

In stock, immediate shipping
Shameless Promo
Sam Tucker of SAMTIME demonstrates the Executive Teleprompter. We paid him to do this, obviously.
Executive Assembly
Halleluja, it's easy to assemble! Also disassembles quickly for taking it on the go.
About The Technology
Optical quality beamsplitter mirrors allow your camera to record with flawless quality.
Free Software
Get teleprompting right away with our free MirrorScript Pro software.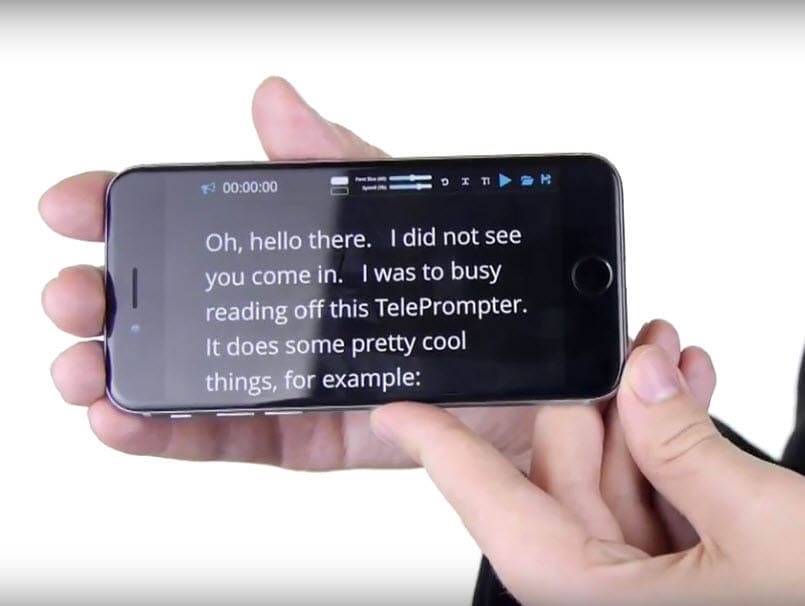 Teleprompter Software
Say hello to MirrorScript Pro
Don't waste your money on our competitors software! We used a bit of our hard earned moolah to develop MirrorScript for you, our awesome customers. It works on all devices and operating systems.
Buy it!
Love it!
Hate it? Send it back within 90 days and we'll refund you.
Questions?
We have the answers.
Fast Shipping
Teleprompters are standing by to be ordered by you!
Available Worldwide
Ships from the old ol' U.S. of A.
In Stock, Ships Now!
If you delay, it might still be in stock. Maybe.
Presidential Model
Check out our Presidential Teleprompter, which excludes the camera mounted tripod.
Teleprompter Mirror
Buy the optical beamsplitter by itself for your project.
Buy Sample
Order a sample of our optical quality glass without breaking the bank.