Free Teleprompter Software & Apps (Updated for 2020)
Are you looking to create great scripts which scroll automatically on your screen? Teleprompter software allows you to easily adjust the font size, color, scroll rate, and even mirror flip your text. We've sifted through tons of teleprompter software to bring you carefully curated lists of the free and paid apps that work best. Choose your OS below:
We've thoroughly reviewed each of the apps to help you start delivering flawless speeches and making great videos. Prefer an online teleprompter? Use our online teleprompter software on this page (without having to install software):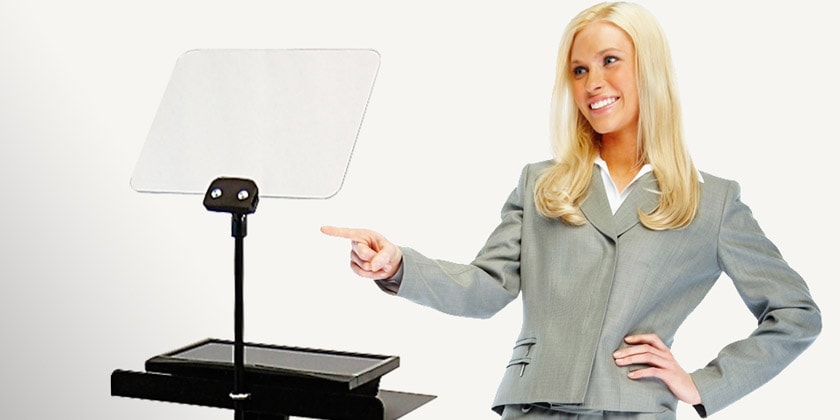 Teleprompter Store
In addition to teleprompter software, we make a number of teleprompters products, including teleprompter glass and presidential teleprompters. We're standing by to help you order the perfect product for your business. Check out our free training courses on how to use them:
Teleprompter Training
Looking to master your teleprompter? In our extensive library of free lessons, we teach you how to deliver flawless lines and speed up productions. We take you inside our studio and reveal the teleprompter techniques we use to deliver great speeches and create fast videos.
Flip your screen without software.
Eliminate the need for software. Flip the image on your screen with this handy converter.
Versatile – Teleprompt with any software, including PowerPoint, Word, etc.

Easy – Just plug this between your PC and monitor.

No software – Eliminate your dependence on teleprompter software.

Multilingual – The ultimate solution for all languages.

Great Value – Add to your order for just $349.95.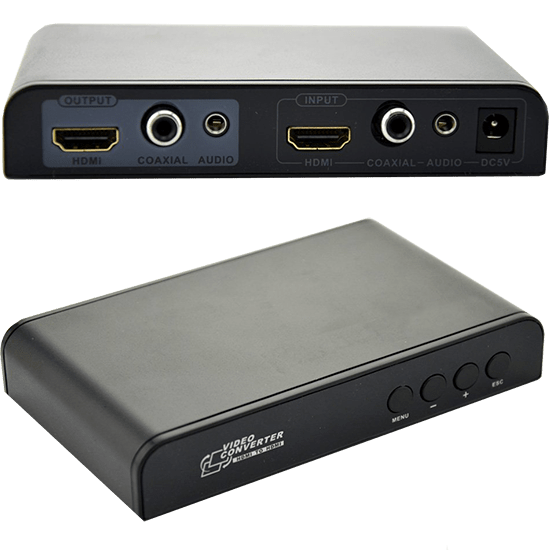 How To Mirror Flip Your Screen
Mirror flipped displays are a critical upgrade for a professional level teleprompter studio. In our complete guide to flipping your screen, we'll show you how to mirror flip your display with a number of different techniques.
Versatile – Plug into your PC or laptop to start teleprompting with PowerPoint, Word, & more!

Easy – Set it and forget it! We outline several different methods.

No software – Eliminate your dependence on teleprompter software.

Multilingual – Never miss a character again! The ultimate solution for all languages.