Teleprompter – Imaginary Sense
Imaginary Teleprompter is made using HTML, CSS and JavaScript; this makes it easier for developers and designers to customize it to their needs. Through these technologies we were able to integrate and develop extensive formatting controls, also take advantage of GPU acceleration.
Runs on Linux and a variety of other operating systems. Extensive
manual
covers all aspects of of program. Also runs in your
web browser
.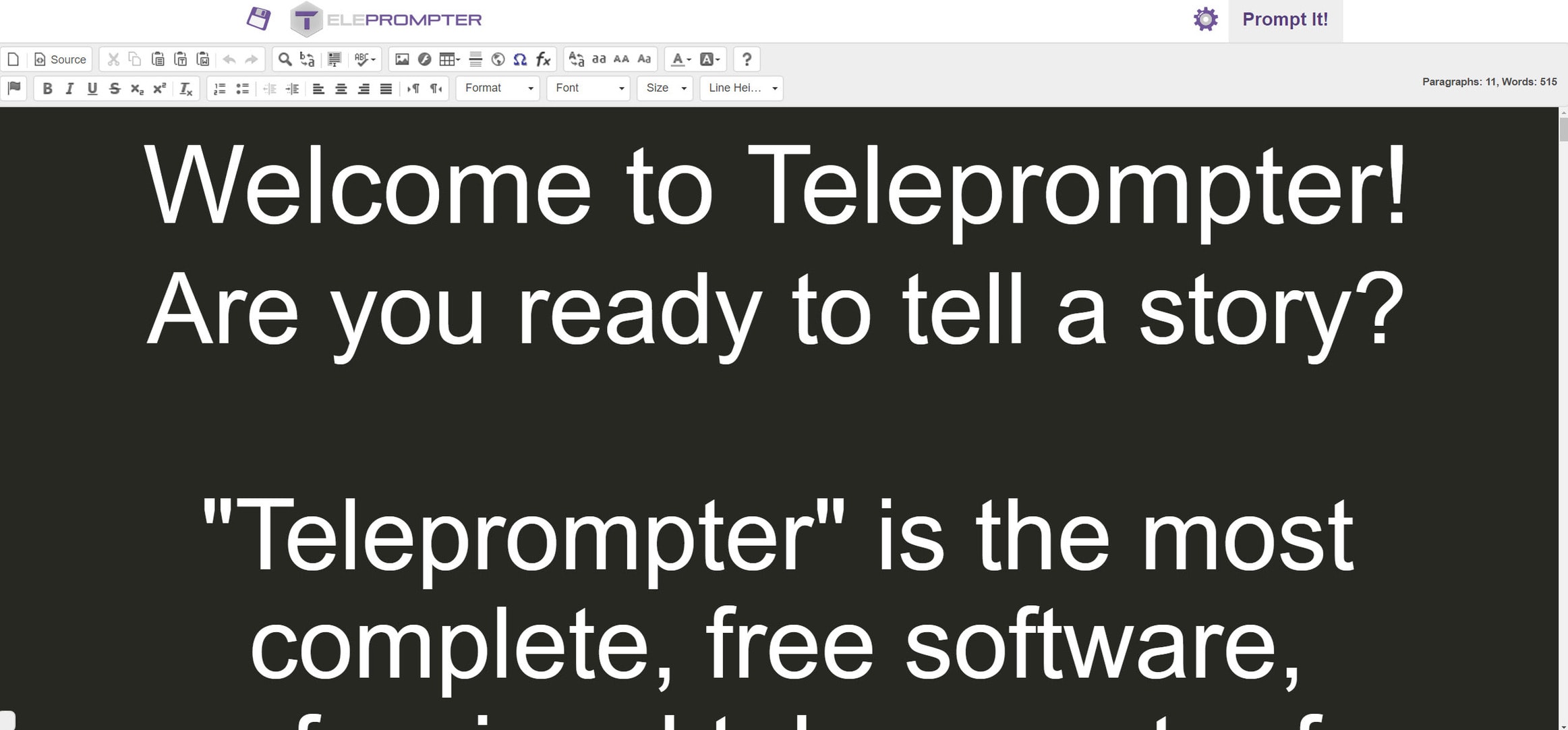 TeleKast
TeleKast is your means for creative communication. It is an application you can use for your school, church or any organization which needs features like a script editor and teleprompter. Basically, you first create a script and then you can use it for just about anything. Broadcast journalism, whether in a school or professional television studio, can benefit from the built in teleprompter. The scripts could also be used for purposes such as interviews, feature stories or someone reading when standing in front of a crowd.
Please let us know how we can make TeleKast work for you by submitting a feature request, or contributing to the users forum if you need technical support. And, finally, if you find a bug, please report it so we can fix it.
Features available in TeleKast:
+ Full-Screen Teleprompter
+ Script Editor
+ Mirrored Screen Text
+ Script-able Cues
+ Customizable Font Size and Color
+ Keyboard Shortcuts
+ Rich-Text Formatting
+ Multi-Monitor Friendly
+ Cross-Platform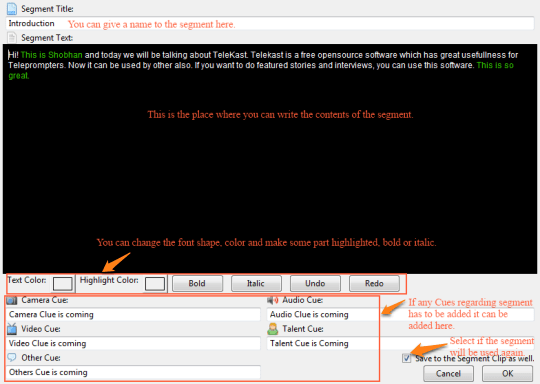 Contact Us Today
Our team of experts are standing by to answer all of your teleprompter questions.