Teleprompter Software for Windows & Mac
Download our online teleprompter to your windows PC or laptop so you don't need to be online when you use it. Best of all, it's free and has no ads!
Features
Copy & Paste your scripts into the window

Low hardware requirements

Clone to multiple displays

Adjust the size & speed for comfortable reading

Multilingual–you can use non-English characters

Free! With no ads and no trial periods.
PC Installation Instructions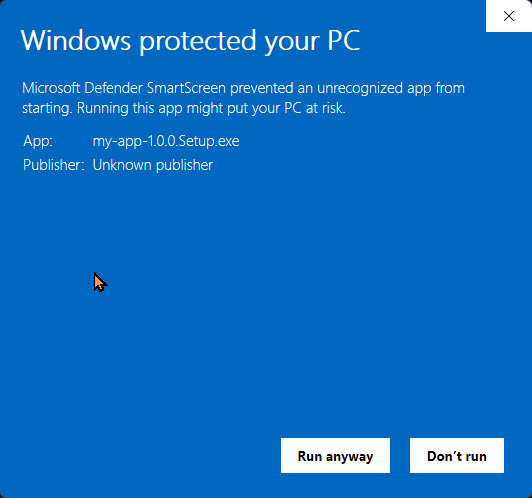 If you see the following error message on PC, click "more info" and Run Anyway.
Mac Installation Instructions
On a Mac, make sure in your system settings you've allowed programs to be downloaded form "App Store and identified developers."