Are you exhausted from recording, and recording, and recording because your actor is having a hard time memorizing lines? Doing take after take, and afterwords having to sort out through all of the footage deciding which scenes you want to use?
Having a Teleprompter iPad is a kick-start way to insuring that you have all the essential tools you need to craft an elegant and well structured video.
The Presidential Teleprompter is extremely lightweight and portable. Now, you can have a smaller, but just as efficient mini iPad Teleprompter as well!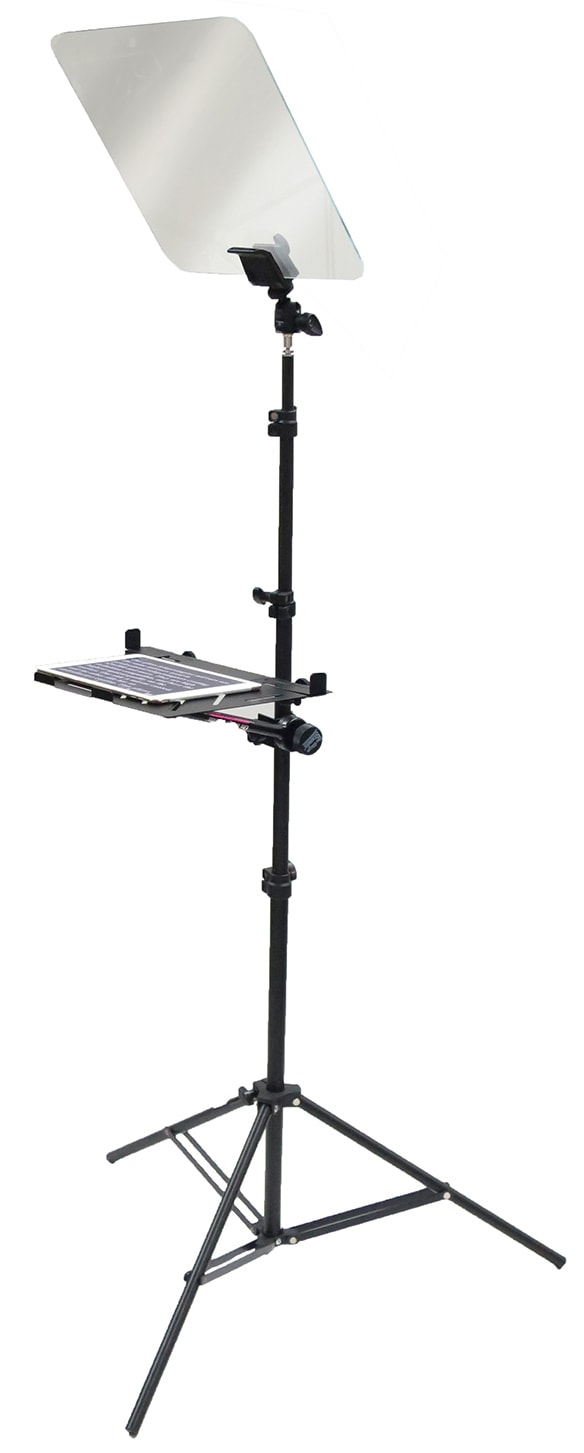 The glass? AMAZING! Beamsplitter glass is the perfect choice for Teleprompters because of its technology that provides tint-free light transmission. You can record straight through the mirror, while reading off a perfect reflection that doesn't have the "ghosting" effect!
Benefits of having a teleprompter?
It's not just for live speeches! Having a Presidential Teleprompter and/or an iPad Teleprompter is convenient for outdoor and indoor use!
Since you can record straight through the glass, it makes it perfect for any video making you need to do. Whether its a Vlog, Speech, or a Beauty Makeup Tutorial!
Features about the iPad Teleprompter
The script is loaded into PromptSmart Pro – Teleprompter, which is the software we like to use. The PromptSmart Pro – Teleprompter is voice activated! You hit "go" and the voice activated software scrolls automatically!
Interested in looking for different types of Teleprompter Software? You can check out different FREE software's here: Free Teleprompter Software.
You can also reverse the iPad screen to look and face how you want it.
iPad Teleprompter Video tips!
Teleprompters expose the script. Therefore, we recommend setting the teleprompter and camera a few feet away from you. Doing this will help you read your script, but it won't show your eyes moving in the video. So you can't even tell you're using a Teleprompter!
Also, be sure to look through the camera before recording. Checking everything before you record is important! You want to make sure there's no light reflections, or any clutter in the point of view.
iPad Teleprompter Software
Tell us what type of Teleprompter you use is! Also, what's your favorite Teleprompter Software?