Height

Width

Unit

Thickness

Quantity

Corners

Calculate

Unit Price

Cart

$0.00
Outdoor Teleprompter Mirror
Outdoor teleprompter mirrors are optimized with a rugged coating and higher reflection. The easier readability make it a dream to use outside. Order it to any size you need to upgrade your teleprompter, we're standing by to cut and ship it right away.
The reflective side of outdoor teleprompter glass has a high reflective mirror coating, which also prevents a double image seen in cheap teleprompter glass known as "ghosting." In addition to squares and rectangles, we also offer other shapes if you contact us with a diagram.
Optical Grade – Dielectric beamsplitter technology provides tint-free light transmission

Fast Shipping – We are standing by to cut and ship your order immediately.

Expert Packaging – Carefully packed and fully insured to protect your investment.

Sanded Edges – The edges of the mirrors are carefully sanded for your protection

Durable Coating – Clean with standard glass cleaner and paper towels

Worldwide Service – We carefully package and ship the mirrors from the USA.

90-Day Returns – Backed by our industry-leading returns.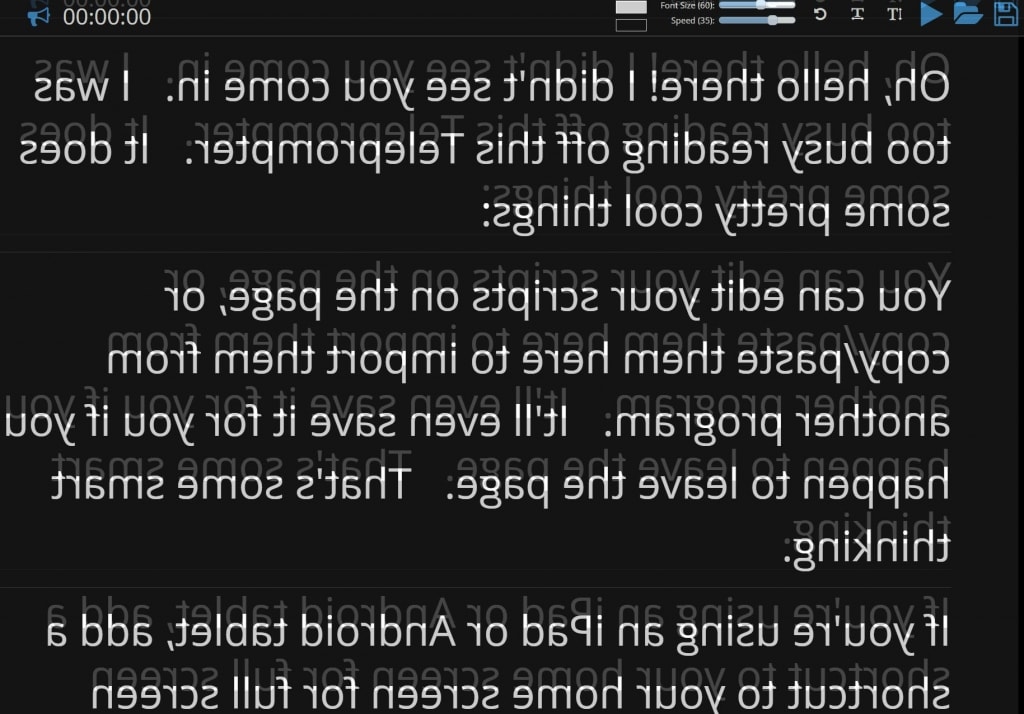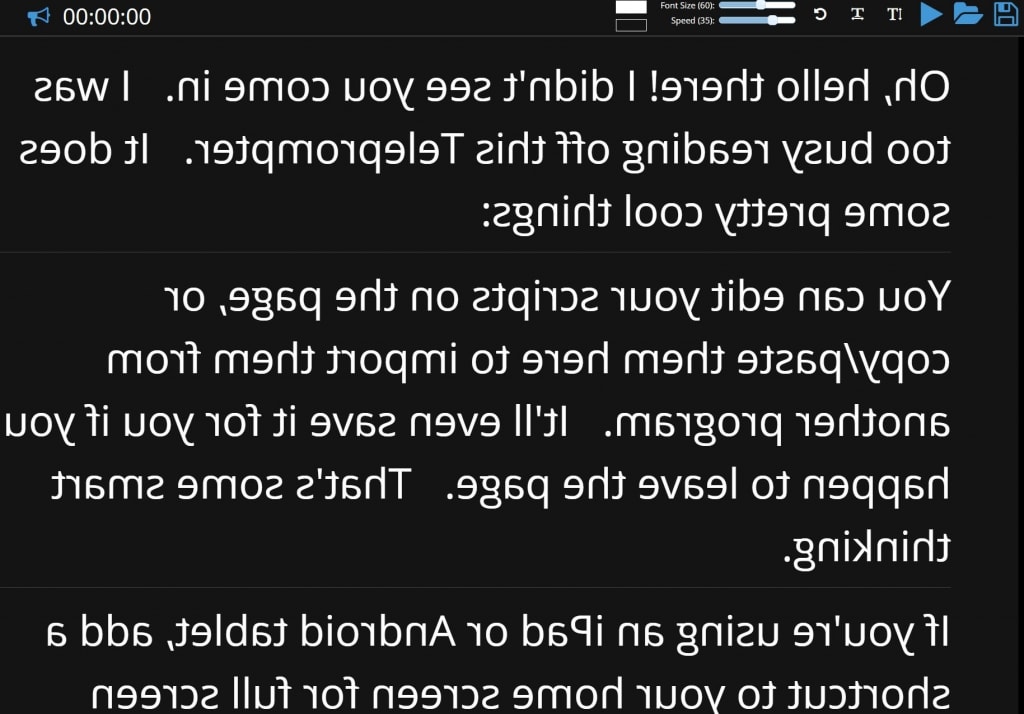 Ghosting, also known as a double image, makes it difficult to read text off an ordinary mirror or two way mirror. By installing a teleprompter mirror with mirror side closer to the talent, it's in the correct orientation. The non-mirror side, which has an anti-reflective coating, will face the camera or audience. To find the mirror side, place your finger up to the glass. If there is no gap between your finger and its reflection, that is the mirror side.
Frequently Asked Questions
What's the largest outdoor teleprompter glass you can make?
We can cut sizes up to 72″x84″ in 3mm and 96″x130″ in 6mm thickness.
How does the transparency and reflection compare to regular beamsplitter glass?
The transparency is 30% and reflection is 70% for the outdoor teleprompter mirrors. A standard beamsplitter mirror has 30R/70T or 40R/60T.
Can you temper or laminate it for added strength?
Yes, please feel free to contact us for custom pricing on tempered and laminated outdoor teleprompter mirrors.
What's the largest size you can make?
We can make up to 72″x84″ in 3mm and up to 69″x126″ in 6mm thickness
How accurate is your cutting?
Our size tolerance is typically +/- 1/16″ (1.5mm) unless otherwise specified (contact us for a custom quote).
Can you cut different shapes other than a rectangle?
Yes, we can cut circles, trapezoids, and other shapes. For a custom quote, please email us a diagram along with the delivery address for shipping rates.
Are the mirrors sharp?
We make sure the mirrors are wet sanded for your safety.
If I want to cut the mirrors, what tools should I use?
They cut just like regular glass. You can use a standard score-and-break method with running pliers and cutting wheel.
Most popular sizes for iPad & laptop?
The most popular sizes are 8″x10″ for iPad and 11″x14″ for laptops.
How fast can you ship my order?
Outdoor teleprompter mirrors are in stock and we're standing to cut and ship your order. Our priority is getting your order shipped quickly and accurately.
Do you ship outside the US?
Yes, international shipping is routine for us. We will prepare all paperwork accurately to ensure a fast, easy delivery. Typically shipments via Economy arrive in one week, and Priority arrives in 2-3 days to many countries (Canada is usually 1 day). Please note that you will need to pay duties & taxes separately, which is charged on delivery by FedEx.
How do you package glass so that it doesn't break?
We have over 15 years experience using the ideal packaging for each shipment, which is typically foam, bubble wrap, and edge protectors. We crate larger shipments. Our shipments are fully insured for your protection. Please inspect items on delivery when possible. If your shipment should arrive broken, please take a photo of the damaged box/crate (including shipping label), and a photo of the broken product, and we will be able to ship your replacement.
Fast Shipping
Mirrors are standing by to be ordered by you!
Available Worldwide
Ships from the old ol' U.S. of A.
Krista and Harley show how the outdoor teleprompter glass stacks up compared to regular teleprompter glass.
Our optical quality teleprompter mirrors, also known as beamsplitter mirrors, allow your camera to record with flawless picture quality.
Hate it? Just send it back within 90 days for a refund.
Check out our Executive model, which has a camera mounted tripod.
Order a sample of our optical quality glass without breaking the bank.
Like the Executive model, minus the camera mount.